Aenean commodo ligula eget dolor. Aenean massa. Cum sociis natoque penatibus et magnis dis parturient montes, nascetur ridiculus mus. Donec quam felis, ultricies nec, pellentesque eu, pretium quis, sem.Donec pede justo, fringilla vel, aliquet nec, vulputate eget, arcu.
Meet the Team
We are a team of dedicated professionals, ready to do what ever it takes to make your business grow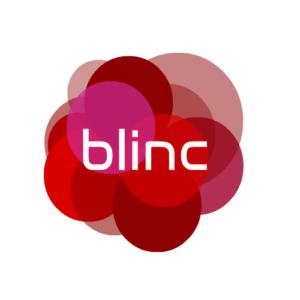 Blinc
Blended learning Institutions Cooperative
Blinc
In 2005 blinc, the blended learning institutions' cooperative was founded in Goettingen, Germany as a start-up network from based on former EU-funded LIFE and eLearning projects in the health, social and environmental sector.
The main domain of blinc is "Competence Oriented Learning and Validation (COL&V)" with a focus on modern, technology-supported blended learning.
The blinc eG is a German cooperative working in:
• Innovative fields of learning and validation,
• innovative formats for contents like circular economy, design thinking, entrepreneurship education, CSR and Sustainable Development Goals
• Holistic technology-supported blended learning systems
It is consisting of 25 members forming an interdisciplinary team of project managers, trainers, teachers and coaches, programmers, media designers and blended learning creators. Since 2005 the blinc eG has been collaborating as a partner organisation in 40 European funded projects, from 2017 on it has been also a lead partner in two ERASMUS+ projects.
Since December 2007 blinc eG has been appointed by its members to foster the valorisation of the LEVEL5 approach for Competence Oriented Learning and Validation.
Starting in 2012, blinc has constantly customised and contextualised the LEVEL5 Competence Oriented Learning and Validation (COL&V) approach and the related instruments in various informal learning areas; in Mobility Actions, Volunteering, Intercultural and Entrepreneurial learning programmes, European Project works and various learning on the job settings. We have been piloting LEVEL5 in different sectors in continuing professional developments, for instance in the service sector, in HR development, CSR or in CPD projects for educational professionals.
Starting in 2007, blinc has organised nine European REVEAL conferences with more than 800 participants on innovative approaches on competence oriented learning and validation.
Since 2016 blinc has been focusing on innovative training and learning sectors like entrepreneurship education, design thinking, circular economy, sustainable development. Our vision is to provide innovative, technology-supported learning offers to enhance the development in these domains.
blinc eG, as European cooperative is the home of the REVEAL network which hosts the LEVEL5 products for further exploitation (competence-oriented learning and validation)n as well as all the learning platform solutions (LMS. E-portfolio, validation software).
It has a long record of evaluations carried out in more than 25 LLP and ERASMUS projects in the last programme periods.
As its name reveals, the blinc is a specialist cooperative in the field of blended learning. Hence it is a specialist for web-based learning with a focus on didactically valuable and rather informal learning settings. Since 2016 it has designed and delivered a blended collaborative learning programme for HE in the Balkan countries (projects REBUS and e-VIVA) as ERASMUS CNHE projects. The experiences gained therein will be transferred into online learning formats.
Blinc is also a specialist in the validation of informal and non-formal learning.
In a series of ERASMUS+ projects, it has developed approaches, scientific evidences, tools and lighthouse projects on applied validation in different professional domains and for diverse sets of professional and generic (social/personal and organisational) competences.
With this experience, blinc will substantially support the development within the PROMOTE project, especially at the interface of the three target groups (BSc, VET and PhD) who will not only need different learning modules but also different competence profiles, frameworks, learning outcome descriptions and assessment and documentation formats.
Promote PO